Local Projects using iSWM Principles
The following case studies highlight the benefits of using iSWM principles in construction projects.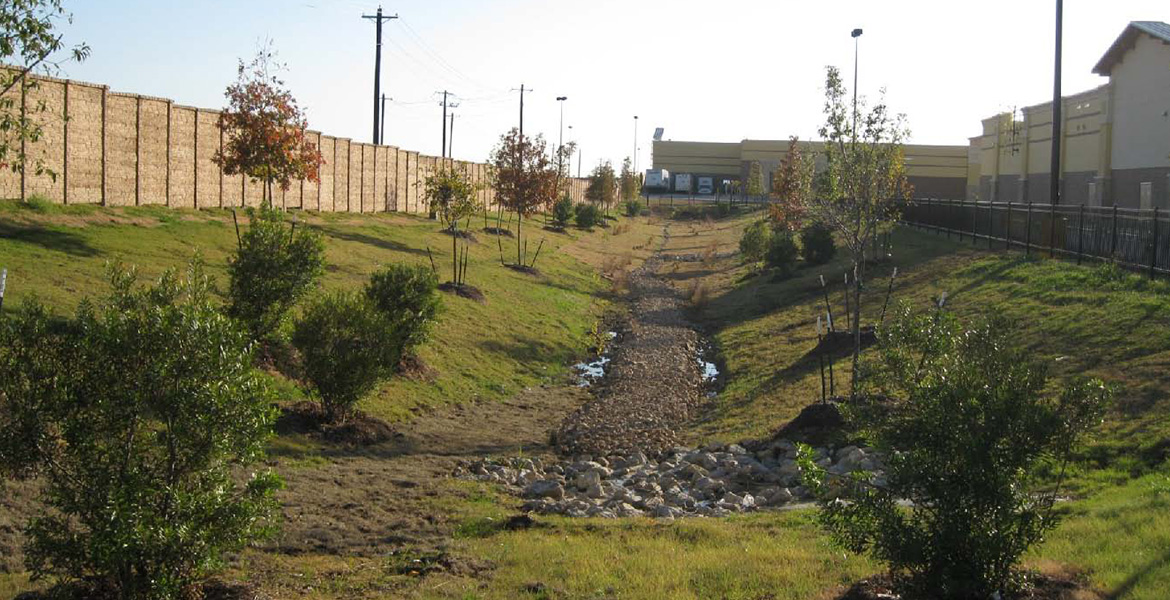 Rayzor Ranch Development - Denton, TX
Rayzor Ranch North (officially Rayzor Ranch Marketplace), is a 100-acre parcel within the Rayzor Ranch development, a privately-owned, 400-acre mixed-use development in Denton Texas...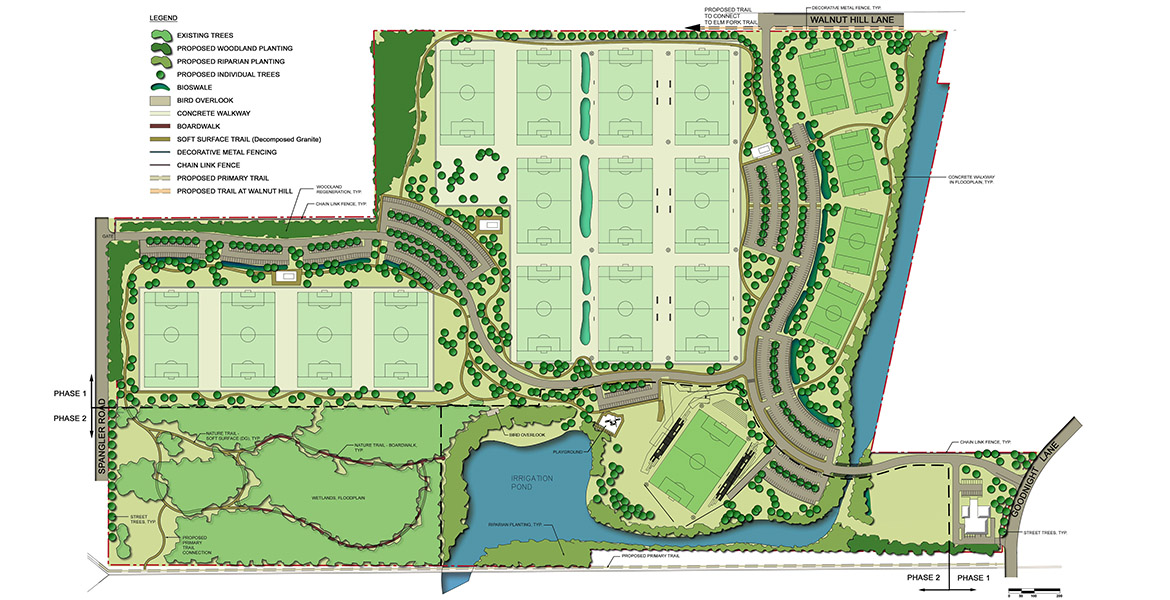 Elm Fork Athletic Complex - Dallas, TX
Elm Fork Athletic Complex is a 140 acre soccer complex located southwest of the intersection of Walnut Hill Drive and I-35E in Dallas...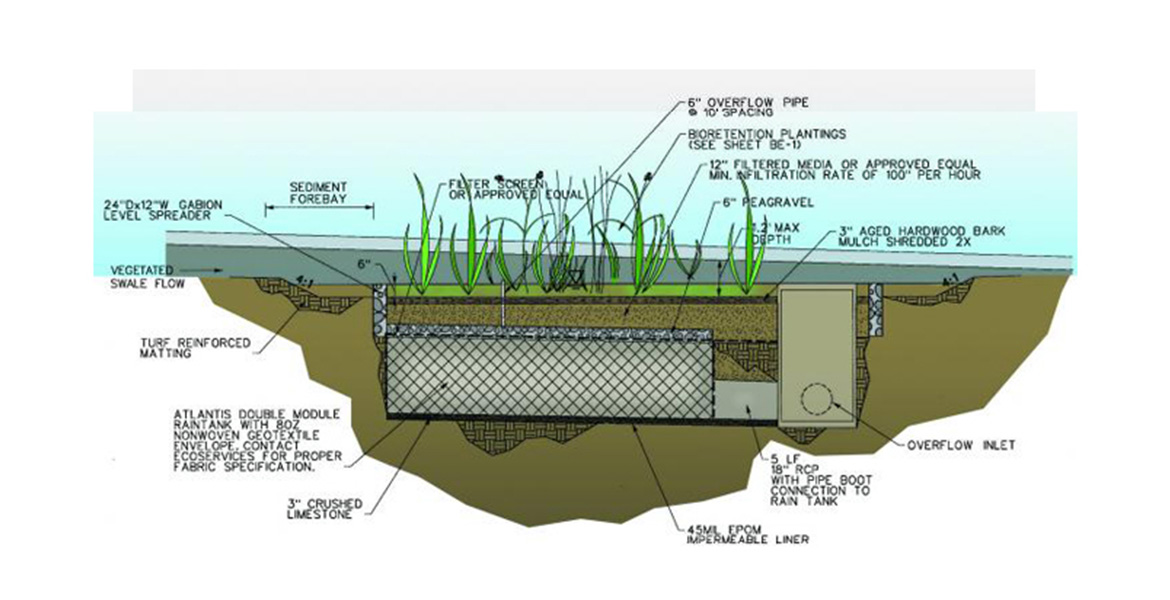 Merrit Road Reconstruction - Rowlett, TX
The City of Rowlett is expanding Merritt Road to improve mobility and increase capacity on Merritt Road since there will be no service roads along the President George Bush Turnpike from Merritt Road to Rowlett City limits...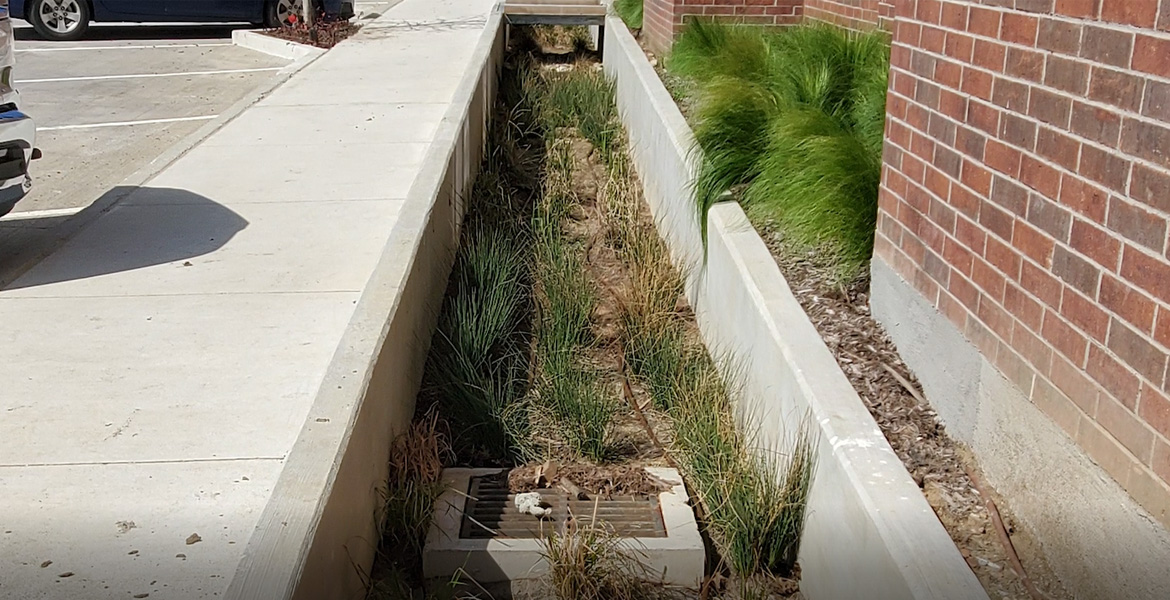 Bioretention Installation - Roanoke, TX
The City of Roanoke installed a bioretention facility. This video details the construction process.
iSWM Examples
Real world examples on the ground in the North Texas area that exemplify the principles of the iSWM program.
Get Updates About iSWM
Enter your email address below to be placed on the interested parties list. We will send out periodic emails regarding training opportunities and news regarding the Integrated Stormwater Management program.