The iSWM™ Program for Construction and Development is a cooperative initiative that assists cities and counties to achieve their goals of water quality protection, streambank protection, and flood mitigation, while also helping communities meet their construction and post-construction obligations under state stormwater permits.
Development and redevelopment by their nature increase the amount of imperviousness in our surrounding environment. This increased imperviousness translates into loss of natural areas, more sources for pollution in runoff, and heightened flooding risks. To help mitigate these impacts, more than 60 local governments are cooperating to proactively create sound stormwater management guidance for the region through the integrated Stormwater Management (iSWM) Program.

Reduce Flooding
Designs based on the iSWM program mean that a community can handle stormwater more effectively and with fewer flooding impacts.
Improve Water Quality
iSWM techniques give a community new tools to improve water quality, thereby reducing costs and protecting residents.
Meet State/Federal Regulations
NCTCOG has worked to make iSWM compatible with existing state and federal regulations.
Reduce Operation Costs
iSWM methods emphasize sustainable, natural systems which can reduce maintenance and result in a lower lifetime cost of ownership.
iSWM Communities
The iSWM program has completed their Stormwater Criteria Community Inventory.
The ordinances and Drainage Criteria Manuals of fifty-three (53) communities were reviewed and compared to eight (8) iSWM Design Criteria:
Fully developed land use conditions
Detention structure discharge
Streambank protection
Flood mitigation/downstream assessments
Operations and maintenance
Spread
Finished floor elevations
Water quality protection
Data was also collected from an NCTCOG email survey completed in December 2018 asking if use of fully developed land use conditions was required in drainage criteria. The iSWM criteria review was based off the NCTCOG Tiered Measurement Form which is utilized as a checklist that can be used to determine iSWM status when applying to become an iSWM certified community.
Upon review, each criterion reviewed for each community was placed in one of the three categories: "Follows iSWM criteria", "Partially follows iSWM criteria", or "No coordinating criteria found."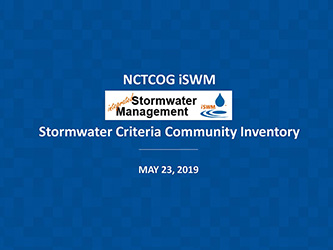 Halff Associates, in partnership with NCTCOG, has completed their Stormwater Criteria Community Inventory.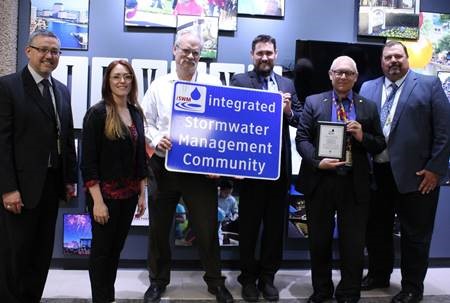 The City of Irving has been recognized as the latest municipality to receive the silver iSWM designation.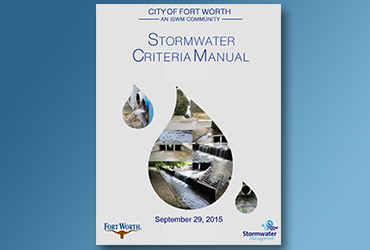 The City of Fort Worth has been recognized as the latest municipality to receive the silver iSWM designation.
What are the key principles?
Natural Areas and streams are highlighted tastefully within a development. But these features do more than look good, they treat stormwater runoff from streets and parking lots.
By creating systems that mimic the natural environment, development can coexist within a space in a way that is visually pleasing and does not increase runoff.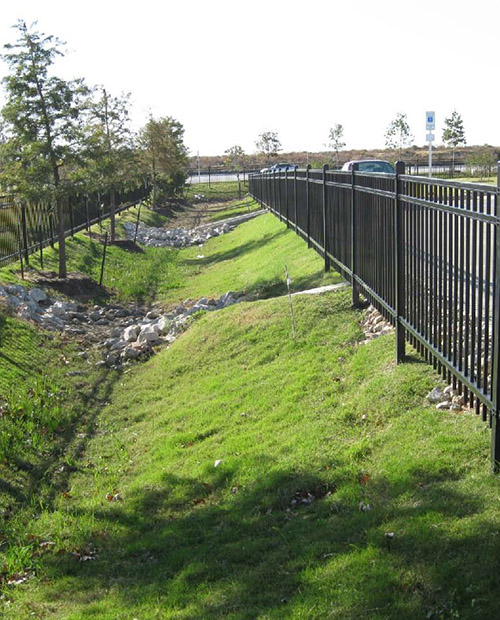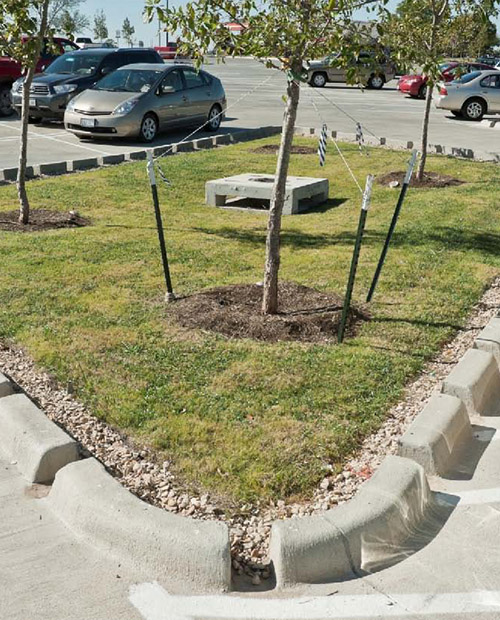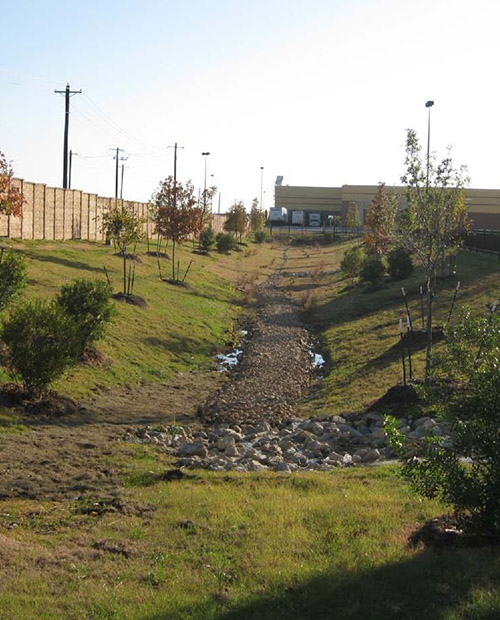 iSWM Examples
Real world examples on the ground in the North Texas area that exemplify the principles of the iSWM program.
Get Updates About iSWM
Enter your email address below to be placed on the interested parties list. We will send out periodic emails regarding training opportunities and news regarding the Integrated Stormwater Management program.